Last month I had the privilege of attending an American Academy of Anti-Aging Medicine (A4M) conference on Bioidentical Hormone Replacement Therapy. I have attended many such conferences over the years but this was the first I have been to that was presented by this organization. After 7 years in practice, there is always a bit of a snooze factor involved in going to a conference in your specialty as there is undoubtedly information you have heard before. However, I am always grateful for the little pearls of wisdom scattered throughout the lecture time.
This conference in particular was a fantastic networking opportunity as it includes many different types of care providers- MDs, DOs, NPs, and pharmacists, as well as NDs like myself. I met several wonderful medical doctors just starting out into the realm of "functional medicine" which has been my focus exclusively. It really highlighted for me just how fantastic our Naturopathic Medical education is as well as the training I have received from my elder colleagues. Not to toot my own horn, but Naturopathic Doctors truly are the experts in natural, functional, holistic medicine. Accept no substitute!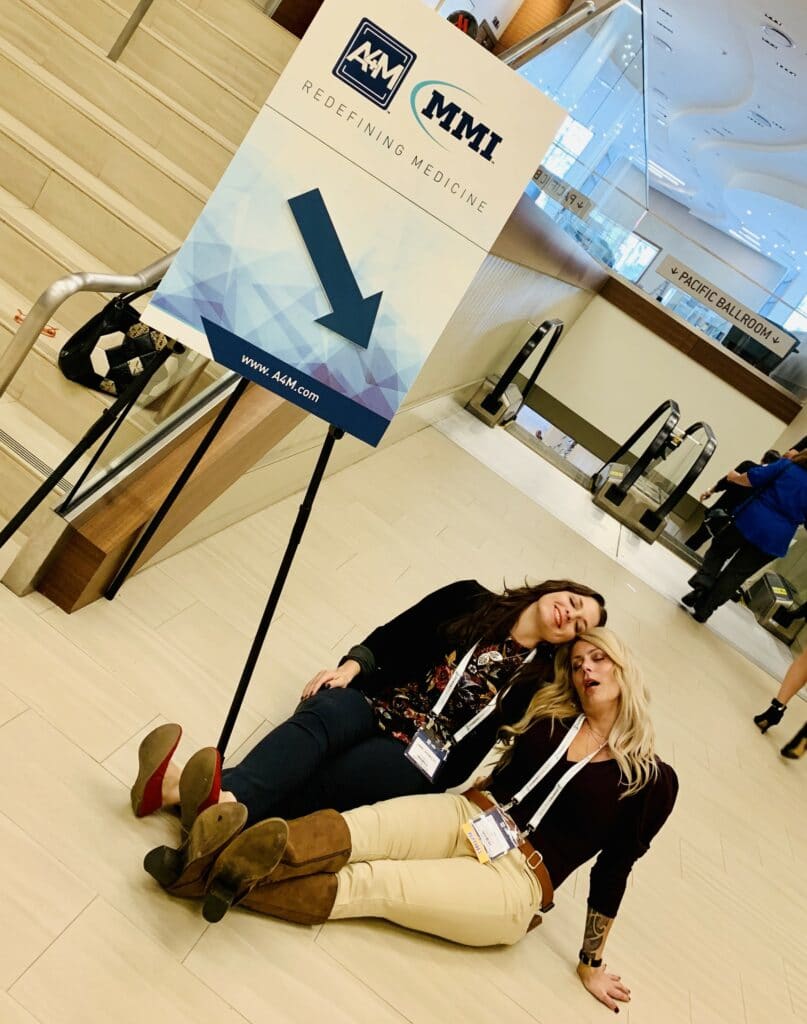 Dr. Brinkley and Dr. Alberts divide and conquer at the A4M conference. Dr. Brinkley is attending a Bioidentical Hormone Symposium and Dr. Alberts is diving into her Peptide certification. And man it has us beat!