Naturopathic Treatment of Abnormal Paps
If you have a cervix, you have likely experienced or been recommended to get a regular PAP smear. The reason this is recommended is to screen for cervical cancer which grows silently and largely asymptomatically, usually over several years. In nearly all cases, this particular cancer actually starts growing due to exposure of a virus called HPV which is sexually transmitted.
There are over 100 types of HPV, only some of which will cause DNA mutations, leading to cervical dysplasia which can lead to cervical cancer. Currently, HPV is the most common sexually transmitted disease, affecting approximately 75% of sexually active women by age 50.  However, not every woman who acquires HPV develops cervical dysplasia and there are several factors that influence its development such as cigarette smoking and using oral contraceptive pills.  The other factor that isn't often discussed is the strength of the host immune system which is ultimately responsible for killing the virus. This is an area where naturopathic medicine excels.
The conventional approach to an abnormal pap smear is to do a colposcopy to take a small biopsy of the affected area and determine the severity of the dysplasia.  Based on this biopsy a LEEP (Loop Electrosurgical Excision Procedure) or conization may be recommended. A LEEP involves destruction of the cervical tissue via a heated loop and a conization involves excision of cervical tissue via scalpel.  However, if the HPV virus is still present and nothing is done to help kill it, recurrence of abnormal PAPs and dysplasia is highly likely.  In addition, LEEPs and conizations cause cervical scar tissue which can affect cervical dilation during childbirth.
If you have had an abnormal pap smear and colposcopy and are looking for alternatives to surgery, there are other options available. My approach to abnormal paps is targeted treatment to the cervix to kill HPV at the site. This is accomplished with escharotic therapy and vaginal suppositories in combination with whole-body support to strengthen the immune system so that the virus doesn't return to cause further dysplasia. This naturopathic approach to abnormal paps leaves absolutely no cervical scarring.
Escharotic treatment is a series of topical applications to the cervix that kill abnormal cervical cells and HPV while sparing healthy cells. It does not cause scarring or damage to the cervical mucous membranes and the risk of uterine infection is very low.  Escharotic treatments are performed in the office twice per week for 8-16 treatments depending on the severity of the dysplasia. The office visits take about 45 minutes to 1 hour.  During the treatment a speculum is used to visualize the cervix. Then bromelain (an extract derived from pineapple), zinc and sanguinaria (a potent herb) are applied to the cervix. The bromelain and zinc helps the delivery of the sanguinaria into mutated cells, cells that are not dysplastic are not affected by the bromelain and so are not killed by the sanguinaria.  After the treatment, vaginal suppositories are used overnight.
In addition to escharotic treatments I have my patients taking an oral whole-body anti-viral support protocol to help kill the HPV and correct hormonal imbalances and nutritional deficiencies that contribute to cervical dysplasia.  I also discuss dietary and lifestyle factors which can help prevent HPV from returning.
I don't recommend escharotic treatment for every abnormal PAP.  Depending on the degree of dysplasia (which is best determined by a colposcopy) I may recommend a course of vaginal suppositories combined with the above oral protocol instead.  However, if the level of dysplasia is moderate I recommend escharotic treatment combined with vaginal suppositories.  This method of treatment has been very successful, with the largest study to date showing an 88% success rate after 2 years of follow up.
Benefits Over LEEP:
Prevents recurrence of abnormal paps
Non-scarring to cervix
Can prevent complications during labor due to scarring
Can prevent sexual dysfunction due to scarring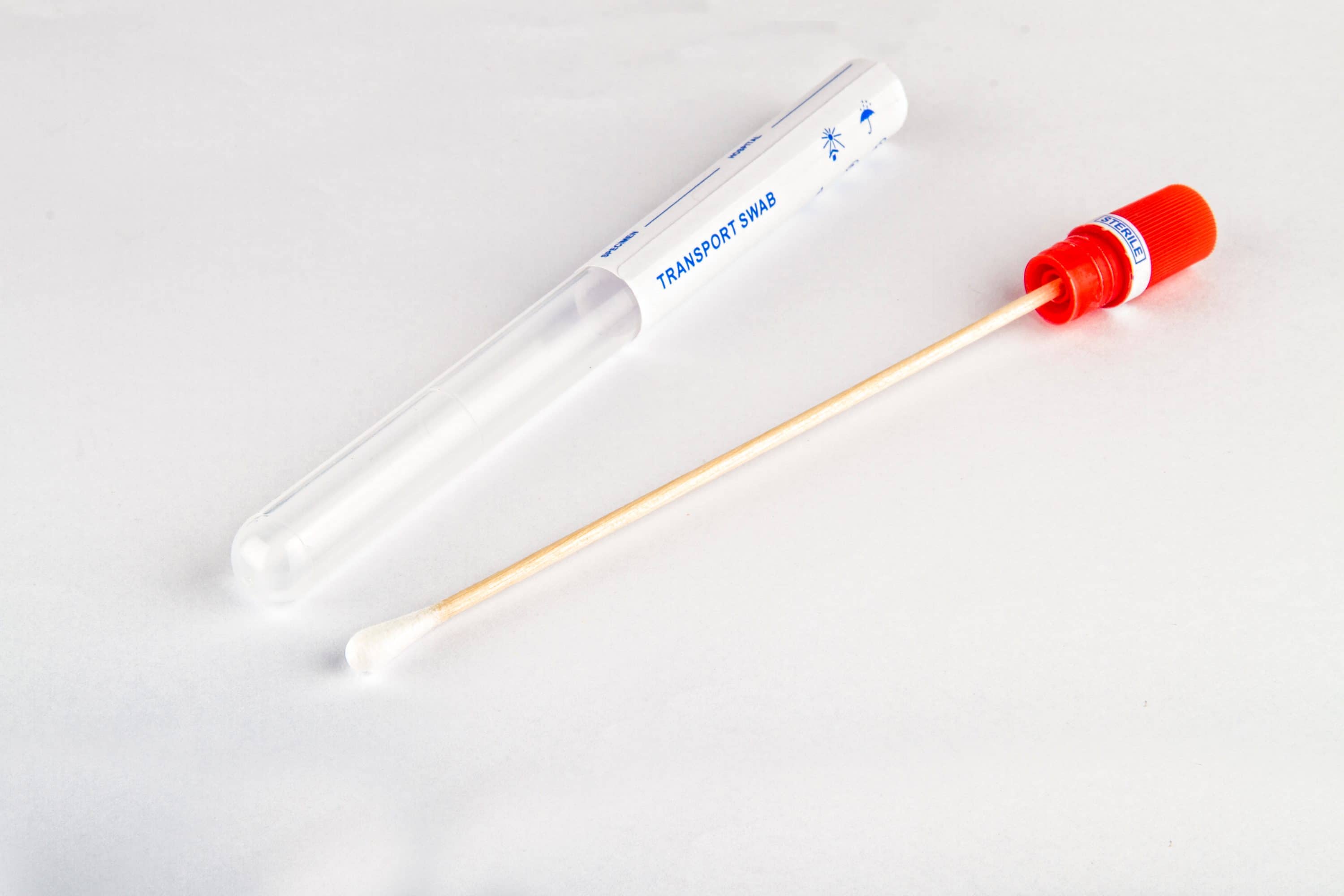 Conditions Regularly Treated:
Abnormal Paps (ASCUS, CIN 1, 2, 3)
Human Papillomavirus (HPV)
Cervical Dysplasia
Sampling of Research:
Windstar K, Dunlap C, Zwickey H. "Escharotic Treatment for ECC-positive CIN3 in Childbearing Years: A Case Report". Integr Med (Encinitas). 2014 Apr;13(2):43-9. PMID: 26770091 PMCID: PMC4684126 https://www.ncbi.nlm.nih.gov/pubmed/26770091
Karamali M, Nourgostar S, Zamani A, Vahedpoor Z, Asemi Z. "The favourable effects of long-term selenium supplementation on regression of cervical tissues and metabolic profiles of patients with cervical intraepithelial neoplasia: a randomised, double-blind, placebo-controlled trial." Br J Nutr. 2015 Dec 28;114(12):2039-45. doi: 10.1017/S0007114515003852. Epub 2015 Oct 6. https://www.ncbi.nlm.nih.gov/pubmed/?term=selenium+CIN+1+nutrition
Yang J, Yang A, Wang Z, Wang W, Wang Z, Wang Y, Wang J, Song J, Li L, Lv W, Zhao W, Li D, Liu H, Wang C, Truong A, Zheng T, Mason TG, Ran J, Hao M. "Interactions between serum folate and human papillomavirus with cervical intraepithelial neoplasia risk in a Chinese population-based study." Am J Clin Nutr. 2018 Nov 1;108(5):1034-1042. doi: 10.1093/ajcn/nqy160. PMID: 30247499. https://www.ncbi.nlm.nih.gov/pubmed/30247499
Zhao W, Hao M, Wang Y, Feng N, Wang Z, Wang W, Wang J, Ding L. "Association between folate status and cervical intraepithelial neoplasia." Eur J Clin Nutr. 2016 Jul;70(7):837-42. doi: 10.1038/ejcn.2016.35. Epub 2016 Mar 30. PMID: 27026426. https://www.ncbi.nlm.nih.gov/pubmed/27026426
Palan P, Mikhail M, Basu J, Romeny S. "Beta-carotene levels in exfoliated cervico-vaginal epithelial cells in cervical intraepithelial neoplasia and cervical cancer." AmeJ Obsts Gynecol 1992 Dec; 167 (6): 1899-1903
Van Enwik J, Davis F, Bowen P. "Dietary and serum carotenoids an cervical intraepithelial neoplasia." Int J Canc 1991; 48: 34-38
Sedjo RL, Papenfuss MR, Craft NE, Giuliano AR. "Effect of plasma micronutrients on clearance of oncogenic human papillomavirus (HPV) infection (United States:." Cancer Causes Control 2003 May; 14(4):319-26
Sedjo RL, Roe DJ, Abrahamsen M, et al. "Vitamin A, carotenoids, and risk of persistent oncogenic human papillomavirus infection. " Cancer Epidemiol Biomarkers Prev 2002 Sep; 11 (9): 876-84.
Hudson T. "Escharotic treatment for cervical dysplasia and carcinoma in situ." Nutr and Canc 1984; 6 (1): 49-57
Gasowska-Giszczak U, Darmochwal-Kolarz D, Kwasniewska A, et al. "Apoptosis of HeLa cell lines incubated with retinol." Eur J Obsts Gynecol Reprod Biol 2005 Mar 1; 119 (1): 119-22
Ding Z, Green AG, Yang X, et al. "Retinoic acid inhibits telomerase activity and downregulates expression but does not affect splicing of hTERT: correlation and cell growth rate inhibition in an in vitro cervical carcinogenesis/multidrug-resistance model." Exp Cell Res 2002 Jan 15; 272 (2): 185-91.
Yokoyama M, Nakao Y, Iwasaka T, Pater A, Sugimori H. "Retinoic acid and interferon-alpha effect on cell growth and differentiation in cervical carcinoma cell lines." Obstet Gynecol 2001 Aug; 98 (2): 332-40.
Palan PR, Woodall AL, Anderson PS, Mikhail MS. "Alpha-tocopherol and alpha-tocopheryl quinon levels in cervical intraepithelial neoplasia and cervical cancer." Am J Obstet Gynecol 2004 May; 190 (5): 1407-10.
Kazbariene B, Prasmickiene G, Krikstaponiene A, et al. "Changes in the parameters of immune and antioxidant systems in patients with cervical cancer." Medicina (Kaunas) 2004; 40 (12): 1158-64.
Yeo AS, Schiff MA, Montoya G, et al. "Serum micronutrients and cervical dysplasia in Southwestern American Indian women." Nutr Cancer 2000; 38 (2): 141-50.
Ho GY, Pala PR, Basu J, etal. "Viral characteristics of human papillomavirus infection and antioxidant levels as risk factors for cervical dysplasia." Int J Cancer 1998 Nov 23; 78 (5): 594-99.
Butterworth C, Hatch K, Gore H, et al. "Improvement in cervical dysplasia associated with folic acid therapy in users of oral contraceptives." Am J Clin Nutr 1982: 35:73-82.
Ahn WS, Yoo J, Huh SW, Kim CK, Lee JM, Namkoong SE, Bae SM, Lee IP. "Protective effects of green tea extracts (polyphenon E and EGCG) on human cervical lesions." Eur J Cancer Prev 2003 Oct; 12 (5): 383-90.