Dr. Kathryn Boulter, ND
Dr. Boulter is a graduate of Bastyr University in Seattle, Washington where she received her doctorate of Naturopathic Medicine in 2018. After a year of residency at Revolutions she has joined the practice. Dr. Boulter trained as a naturopathic primary care physician with an additional focus on gastrointestinal disorders, hormones, IV therapy and women's health. She is now working to expand her practice to include detoxification, immune dysregulation and chronic infections. When working with patients, her goal is to identify and heal dysfunctional body systems, and to uncover lifestyle factors that get in the way of leading our fullest, healthiest lives. She aims to help patients work towards making sustainable positive change.
Dr. Boulter welcomes patients with simple or complex medical needs and is committed to providing competent and compassionate care to all gender identities and sexual orientations. As a patient, you can expect to work with Dr. Boulter on individualized treatment plans to address your personal health concerns. 
Dr. Boulter's undergraduate training is in the fine arts. After working as an artist she decided to follow her instincts as a caretaker and become a doctor. She began by volunteering as an EMT-b, training  as a medical assistant, phlebotomist and EKG technician. With those skills she worked at Massachusetts General Hospital in Boston in a busy internal medicine practice. It was there that her passion to pursue a holistic view of human health was ignited. As a naturopathic doctor, she learned to consider the whole person, mind, body and spirit in developing comprehensive treatment plans for her patients. Aside from developing her medical practice, Dr. Boulter enjoys carpentry, cooking, yoga and exploring all the amazing hiking in the area with her dog.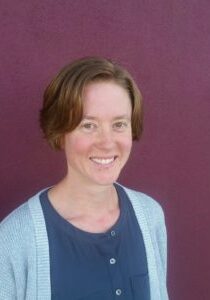 Meet with Dr Boulter
The easiest way to get started is to schedule a free 15 minute coordination meeting to discuss what lab tests will help meet your health goals and whether we can run these tests through your insurance provider.