Dr. Dawn Alden, ND
Dr. Dawn Alden graduated from Bastyr University California in 2018 and is currently a resident at Revolutions Naturopathic. She received her B.A. in both Biological Sciences and Philosophy from the University of California, Santa Barbara. Dr. Alden became interested in naturopathic medicine after learning about Bastyr University while she was working for a San Diego Congressman. After handling health care and senior issues for the congressman for several years, she resonated with the principles of naturopathic medicine and the therapeutic order. Dr. Alden had always wanted to be a doctor but hadn't found the calling of conventional medicine strong enough to apply. After speaking with and observing a naturopathic doctor in San Diego, she immediately applied to Bastyr University.
Expanding access to naturopathic medicine is extremely important to Dr. Alden which is why she continues to be an active member in the California Naturopathic Doctors Association and the American Association of Naturopathic Physicians. She attends lobbying efforts every year in either Sacramento and/or Washington, DC. With her background in politics she knows how important it is to ensure our legislators are aware of naturopathic medicine so they can help make it more accessible when writing new laws.
Dr. Alden's medical interests include men and women's health, geriatrics, oncology, IV therapy and physical medicine. She joined Revolutions Naturopathic because of the knowledge she can obtain from the multiple experienced doctors at both locations, the extensive exposure to IV therapy and the commitment Revolutions Naturopathic Medicine has towards making the Sacramento community healthier.
Outside the clinic Dr. Alden enjoys Zumba, hiking, camping and is looking forward to discovering more of what the Sacramento community offers.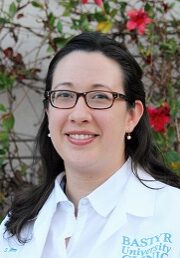 Meet with Dr Alden
The easiest way to get started is to schedule a free 15 minute coordination meeting to discuss what lab tests will help meet your health goals and whether we can run these tests through your insurance provider.